First Contact Practitoner (FCP) joins Selsdon Park Medical Practice.
We are pleased to welcome Anna, our new FCP, to our practice. FCPs are specialist physiotherapists and osteopaths with expertise in the assessment and management of Musculoskeletal (MSK) conditions. Annas' role is to assess patients with soft tissue, muscle and joint pain and to decide on the most appropriate management pathway. Consultations will start off initially with a telephone assessment so Anna can start to understand the right care for the patient. If Anna feels a patient needs to be seen face to face, this can also be arranged after the first telephone assessment. This will be agreed between the patient and Anna. 
Anna can help patients with a variety of different problems. These include: back/neck/shoulder/knee/ankle/elbow or wrist pain, any muscle injuries (strains/sprains/tears), Sciatica, Arthritis and all sports related injuries. She can also help with any after joint surgery, for example, a knee or hip replacement or shoulder surgery. 
If you suffer from any of these problems, please contact our reception team who will be happy to help book you an appointment with our FCP. 
For further advice and clarification on whether you should book an appointment with Anna or one of our GPs please click this link.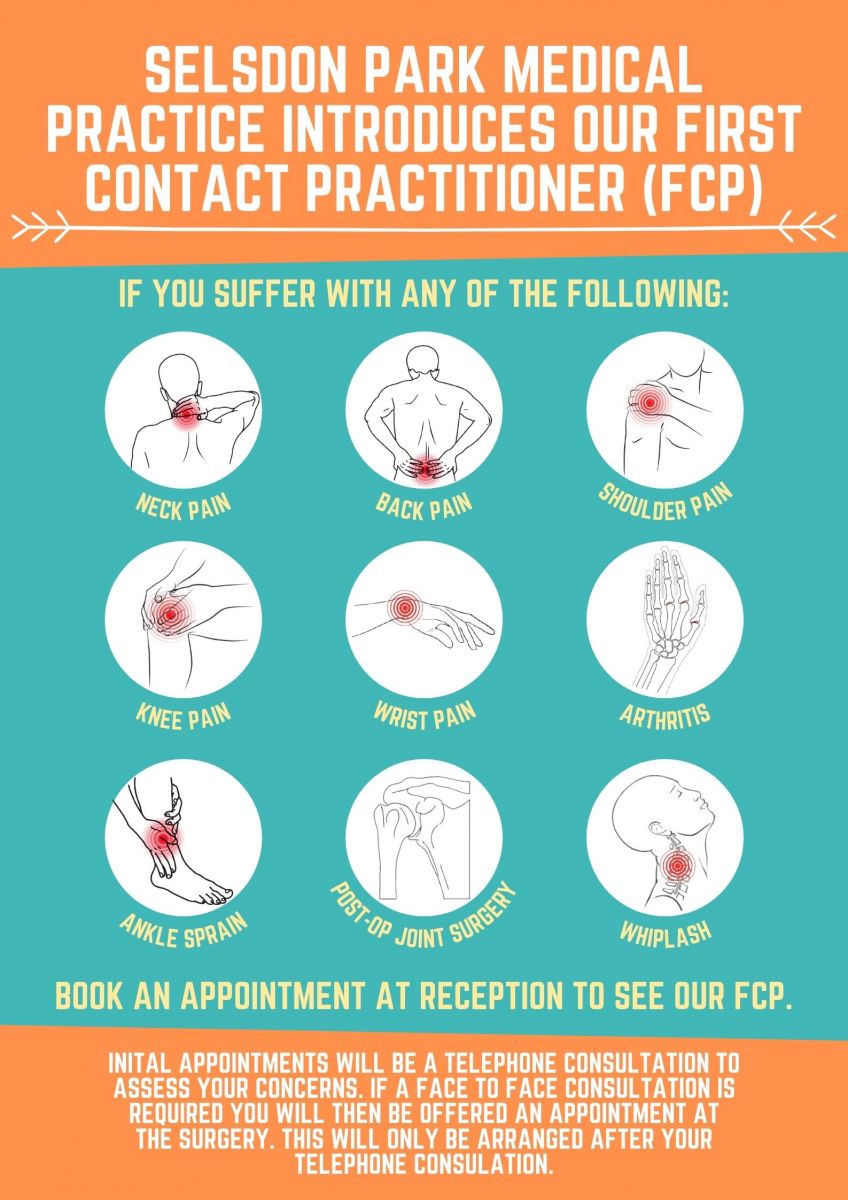 Published: Dec 31, 2020