Patient Participation Group (PPG)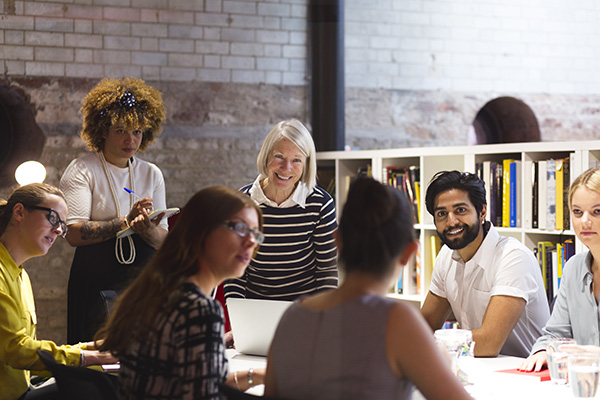 We are looking for new members to join the committee in the following age ranges:
Students attending 6th form college and those aged 18-45.
This because older ages are currently heavily represented on the committee. We are trying to encourage members in these age ranges to enable us to have representation from a wider age group.
This is a chance to experience being part of a committee as well as contributing to designing of the posters for patient talks and articles for the newsletter. 
The PPG meets every month apart from July & August on either a Monday, Tuesday or Thursday. The meetings start at 6.30pm and are held at the surgery in the meeting room, lasting approximately 1 to 1.5 hours depending on what needs to be discussed. We would like members to attend as many meetings as they can but understand that attending all isn't always possible.
Our PPG talks are held in January, March, June and October and cover a variety subject areas. We are always looking for suggestions for future subjects for talks. Members of the committee attend the patient talks where possible to represent the PPG and to obtain additional email addresses for correspondance on future talks.
If you are interested in discussing further becoming part of the committee please contact us
Emails being sent to the Patient Participation Group (PPG) 
It has come to the surgeries notice that people are using the PPG email address to communicate with the surgery. Please be advised the surgery does not montior this email address and cannot guarantee anything sent to it meant for the surgery will reach the surgery. This email adddress is monitored by patients in the group. This is a data protection issue as well. Thank you.
List of Social Clubs 
Thank you to our PPG for collating this information sheet on local clubs of various interests. 
Our Patient Group
The Patient Group currently consists of approximately a dozen regular members who regularly meet with practice staff to:
Influence how appointments are booked
Be the eyes and ears of the surgery and feeding back
Identify ways the surgery can improve communications between patients and GPs
Create better ways to let patients know what doctors specialities are.
Communicate with other patients in order to widen the group. Raising awareness of the PPG and its work.
Care Quality Commission (CQC)
A Guide For Working Together: The Care Quality Commission and Patient Participation Groups'.
Talks and Lectures
From time to time, the Patient Participation Group organises talks and lectures about health issues which may be of interest to the practice's patients. If you would like to suggest alternative subject areas please email Selsdonpark.ppg@nhs.net - this is not used by the surgery only the patient participation group
.  ** PLEASE DO NOT USE THIS EMAIL ADDRESS TO COMMUNICATE WITH THE SURGERY**  it is monitored by the patient group only and not the surgery. Thank you***
Other Information