Service We Provide
Maternity Care
Doctors and midwives are available for antenatal and postnatal care. Maternity clinics are held separately from ordinary surgeries.
You can now self-refer yourself to the Antenatal department at Princess Royal University Hospital by following this link.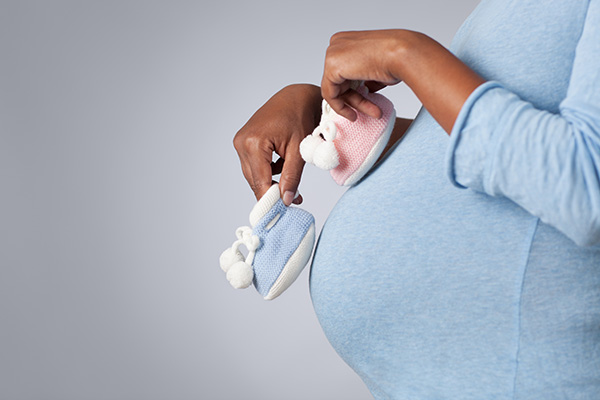 Contraceptive Services
All the partners hold approved certificates in family planning. Advice on all aspects of contraception can be given by doctors and nurses. Coil fittings are only performed by Dr Beg and Dr Walford. Our practice nurses are trained to fit caps, prescribe contraceptive pills, administer contraceptive injections and perform coil checks. It may also be possible to arrange for a contraceptive hormone implant device to be fitted by arrangement.
Emergency Contraception
The 'morning after pill' is very badly named as it is effective for up to 72 hours after you have been at risk. It is available from the pharmacy, nurses and doctors.
Cervical Smears
These are performed by our practice nurses by appointment. If you are a woman aged between 20 and 64, we strongly advise you to have regular cervical smears - three yearly between ages 25-50 and five yearly between 51-64. Cervical smear tests are intended to detect early changes that could lead to cancer of the cervix. Approximately 1000 women in the UK still die from cancer of the cervix each year. Early treatment can prevent these deaths. Regular cervical smears help us diagnose early problems that are easily treated and thus save lives. Please make an appointment with a practice nurse for a smear in the middle part of your menstrual cycle - ideally days 10-14.
Minor Operations
Some minor operations are undertaken by the doctors on the practice premises after an initial consultation in the surgery. The surgery operates a waiting list system when demand for minor surgery exceeds the available appointments. A number of minor surgery procedures are not covered by the NHS and your doctor will be able to advise you on this.
Respiratory Clinic
This is held twice weekly by a nurse, who is specially trained in asthma and chronic obstructive pulmonary disease. She monitors progress, reviews medication, checks inhaler technique and helps patients with self management and monitoring of their asthma.
Diabetic Clinic
Currently we have well over 300 diabetic patients which is three percent of the practice population. Diabetes is becoming more prevalent (particularly the type two, adult onset variety, which is related to poor lifestyle and obesity in many cases). It is vital to stabilise diabetes in order to avoid the complications of blindness, heart and kidney disease, strokes and amputation. Our diabetic clinic is held twice weekly by two nurses, who are specially trained to look after diabetics. They can also issue repeat prescriptions. We offer advice, education and regular monitoring of diabetics in the Croydon University Hospital Shared Care scheme.
Childhood Vaccinations
A developmental check and immunisations are offered to all babies registered at the practice. 
Here is a list of recommended routine immunisations and health checks from Public Health England.
** Please remember to bring Calpol for the 1st, 3rd injections **
Childhood vaccinations are given in rapid succession at two, three and four months to protect small babies from whooping cough, diptheria, tetanus, polio, haemophilus influenzae B (HIB), pneumococcal infection, meningitis B and meningitis C. 
There are very few reasons for not vaccinating a child. If you are concerned that your child should not have a vaccination on a particular day, perhaps because they are unwell, please bring them to the surgery so that the doctor can assess whether or not to administer the vaccination. Please note that epilepsy, asthma and prematurity are not medical reasons for withholding the jab. There is a very real danger of your baby suffering severe chest problems and possible epilepsy if the whooping cough illness is contracted in the first year of life through not being vaccinated. Over recent years many parents have been worried about the possible link between autism and the MMR jab. Many health experts have repeatedly reassured us that there is no such link and it is quite safe to give MMR.
Childhood Immunisation Consent Form
Vaccinations for Travellers Abroad
As of 1st October 2019 the surgery will no longer be providing a travel service. The surgery will continue to provide Hep A, Typhoid and Tetanus vaccinations but we are unable to provide assessments for travellers.
Tetanus Injections
If you have never had a full tetanus course or have had only part of a course, arrangements can be made to give you a full course of injections, which is now combined with diphtheria.
Hepatitis B Immunisation (for employees at risk)
Guidance for GPs published in 2005 by the GPC (General Practitioners' Committee) on this subject recommends that all patients registered with a GP are not automatically entitled to Hepatitis B vaccination if they work in a profession thought to be at risk. This includes doctors, nurses, dentists, paramedics and other emergency service workers, sewage and waste disposal workers and any students or trainees of the above occupations.
Unfortunately, GPs do not provide an occupational health service as part of their NHS responsibility.
Under Health and Safety Regulations, your employer has a duty to provide a safe working environment and, therefore, appropriate health advice for those at risk of infection with Hepatitis B. We advise you to contact your employer who will be able to make arrangements with an occupational health provider for the provision of any immunisation which you may require following an appropriate assessment of the risk to which you are exposed.
If it is not possible to arrange this through your employer, we can offer Hepatitis B vaccination courses and immunity testing privately. Please enquire at reception for the charge.
Flu Injections
Sadly this common illness is not amenable to treatment once you have caught it. Unfortunately it can prove fatal to some people. However, it is not all bad news. Each autumn, usually in October, the practice offers flu injections to patients who are over 65 years of age and those at greater risk because of a medical condition. This includes anybody who is a diabetic or has any heart, lung, kidney or immunity problems, or taking immune suppressant medicines (including steroids) long term. The injections are given by appointment at special sessions.
Anti-Pneumonia Injections
The practice offers a single anti-pneumonia vaccination to those thought to be at risk and the over-65s. This will include anybody who is a diabetic or has any heart, lung, kidney or immunity problems. We also believe that people who have had their spleen removed should be vaccinated five yearly. Please enquire at reception for details.
Yellow Fever Centre
Selsdon Park Medical Practice is now an approved NaTHNac Yellow Fever Centre. Please enquire at reception for further information
Private Cosmetic Dermatology
Peter Campbell - please telephone 01883 621980 or visit his website
We use cookies to help provide you with the best possible online experience.
By using this site, you agree that we may store and access cookies on your device. Cookie policy. Cookie settings.
Functional Cookies
Functional Cookies are enabled by default at all times so that we can save your preferences for cookie settings and ensure site works and delivers best experience.
3rd Party Cookies
This website uses Google Analytics to collect anonymous information such as the number of visitors to the site, and the most popular pages.
Keeping this cookie enabled helps us to improve our website.