Ordering a repeat prescription
Pregabalin and Gabapentin
From the 1st April 2019 Pregabalin and Gabapentin will be reclassified as controlled drug schedule 3 under the Misuse of Drugs regulations 2001, the home office has announced. Please see the news section of our website for more information on how this will affect your prescriptions
Prescribing of over the counter medicines is changing 
From March 2018 the practice has been advised that we can no longer prescribe medicines that are available to purchase over the counter from pharmacies and supermarkets.Please click here to view the patient information leaflet.
Mild to Moderate Hay Fever is one of the conditions listed by NHS England for which over the counter items should not be routinely prescribed in General Practice.
Please click here for a self help leaflet producted by Croydon CCG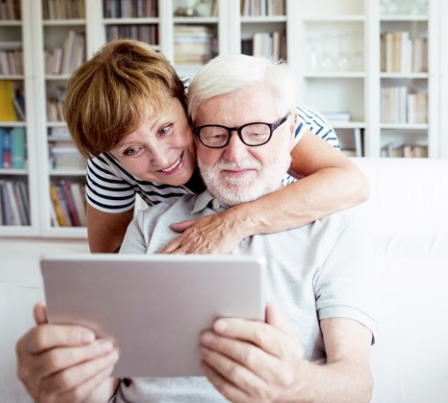 Order your repeat prescription online at a time that suits you.
Your details and information are protected by the highest standards of online security, so all you need to worry about is what to do with the spare time you've earnt.
Problems booking online appointments?
Before you call us.
Repeat Prescriptions
***PLEASE NOTE WE DO NOT ACCEPT PRESCRIPTIONS REQUESTS OVER THE TELEPHONE***
For medicines that are needed on a regular basis, you may need to be given a repeat prescription slip.
Prescriptions may be obtained by:
Using online Patient Access
Emailing your request to  selsdonpark.medicalpractice@nhs.net
Where possible we would recommend you use  patient access to request your repeat prescriptions. Your request is seen by the correct person quicker. Prescriptions cannot be accepted using patient messaging via our website. You can use the link further down this page or speak to the receptionist for further information on how to register for this service.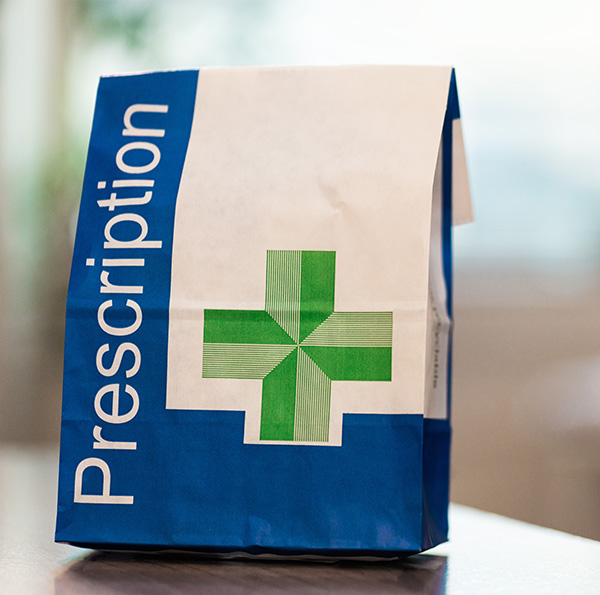 Did you know your prescription can now be sent electronically to the pharmacy of your choice. If you let the prescribing team know which pharmacy you prefer to use they can send your prescription electronically meaning you can go to the chemist and not have to come to the surgery to collect your prescription first. There are some medications that cannot be processed using this method. 
Please ensure you allow at least THREE whole working days for processing. This is to allow time for the doctors to check your medicines, as they are legally responsible for them.
Repeat prescriptions can be collected from the reception in office hours. They can be posted to you if you include a stamped, self-addressed envelope. We also accept written repeat prescription requests by fax on 020 8657 0037.
Some local pharmacies also offer a repeat prescription collection service - please ask your pharmacist.
PLEASE DO NOT TELEPHONE PRESCRIPTION REQUESTS AS THIS JAMS OUR TELEPHONE LINES AND CAN LEAD TO SERIOUS MISTAKES.
PLEASE DO NOT PUT THE DOCTORS AND STAFF UNDER UNNECESSARY PRESSURE BY DEMANDING PRESCRIPTIONS THE SAME DAY. LIKE MOST PEOPLE WE CAN ALL MAKE MISTAKES WHEN UNDER UNREASONABLE PRESSURE.
Occasionally the prescription will include a message asking you to see the doctor before the next prescription is given. This is to check your health and ensure no changes are needed to your medicines.
Focus on Your Medicines
Lots of us take prescribed medicines and some people worry about them. If you have concerns about your medicines you can ask to meet with an expert to talk about them. This is called the medication review. Your surgery will arrange for you to see a pharmacist, a doctor or a nurse. If you regularly see a hospital specialist for long-term conditions, such as epilepsy or Parkinson's Disease, the meeting may take place at hospital.
Some people should have review meetings at least every year.
Are you over 75?
Are you regularly taking prescription medicines?
Are you taking medicine for a long-term illness (like asthma, arthritis, diabetes, high blood pressure or epilepsy)?
Are you taking hospital-prescribed medicines, or have you come out of hospital lately?
Have there been major changes to your medicines recently?
If you fall into one of the groups above, you should be discussing your medicines regularly. Even if you're not in any of these groups, you can ask for a meeting if you have any concerns.
Ask us to arrange a medication review.
The person you meet to focus on your medicines will normally be a pharmacist, doctor or nurse. They will listen to your worries and questions and you can say whatever you want in those meetings.
How should you prepare for the medicines review meeting?
Make a list of your current medicines, what you take it for and how often. Think about questions that you may have about your medicines. Such questions might be:
What does this medicine do?
How and when should I take it?
How do I know it is helping?
How can I be sure it's safe for me to take it?
What side effects are most likely from this medicine?
What should I do if I get these side effects?
Could another medicine do a better job with less risk?
What happens if I stop taking it or took a lower dose?
How does this mix with other things I take, or with food and drink?
How long will I need to use this medicine?
Will the medicine build up in my body?
Do I really need to take all these medicines?
Is there anything that can help to remind me to take my medicines?
Can I have containers which are easier to open?
After your medicines review meeting, some of your medicines that you are prescribed may change. This will not happen against your will. You will need to agree on any changes. If you meet with somebody other than your doctor and you agree to changes in your medication, they will pass these onto your doctor. A summary of the meeting will be recorded in your notes and a date for the next meeting will normally be agreed at the end of the medication review.
Medicine Waste Campaign
Croydon GPs spend £43m on medicinces each year but only 50% of patients take their medicinces as prescribed by their doctor. In Croydon over £500,000 worth of medicines were given back to pharmacies last year for destruction and it costs £30,000 - £40,000 each year to destroy them.
We use cookies to help provide you with the best possible online experience.
By using this site, you agree that we may store and access cookies on your device. Cookie policy. Cookie settings.
Functional Cookies
Functional Cookies are enabled by default at all times so that we can save your preferences for cookie settings and ensure site works and delivers best experience.
3rd Party Cookies
This website uses Google Analytics to collect anonymous information such as the number of visitors to the site, and the most popular pages.
Keeping this cookie enabled helps us to improve our website.